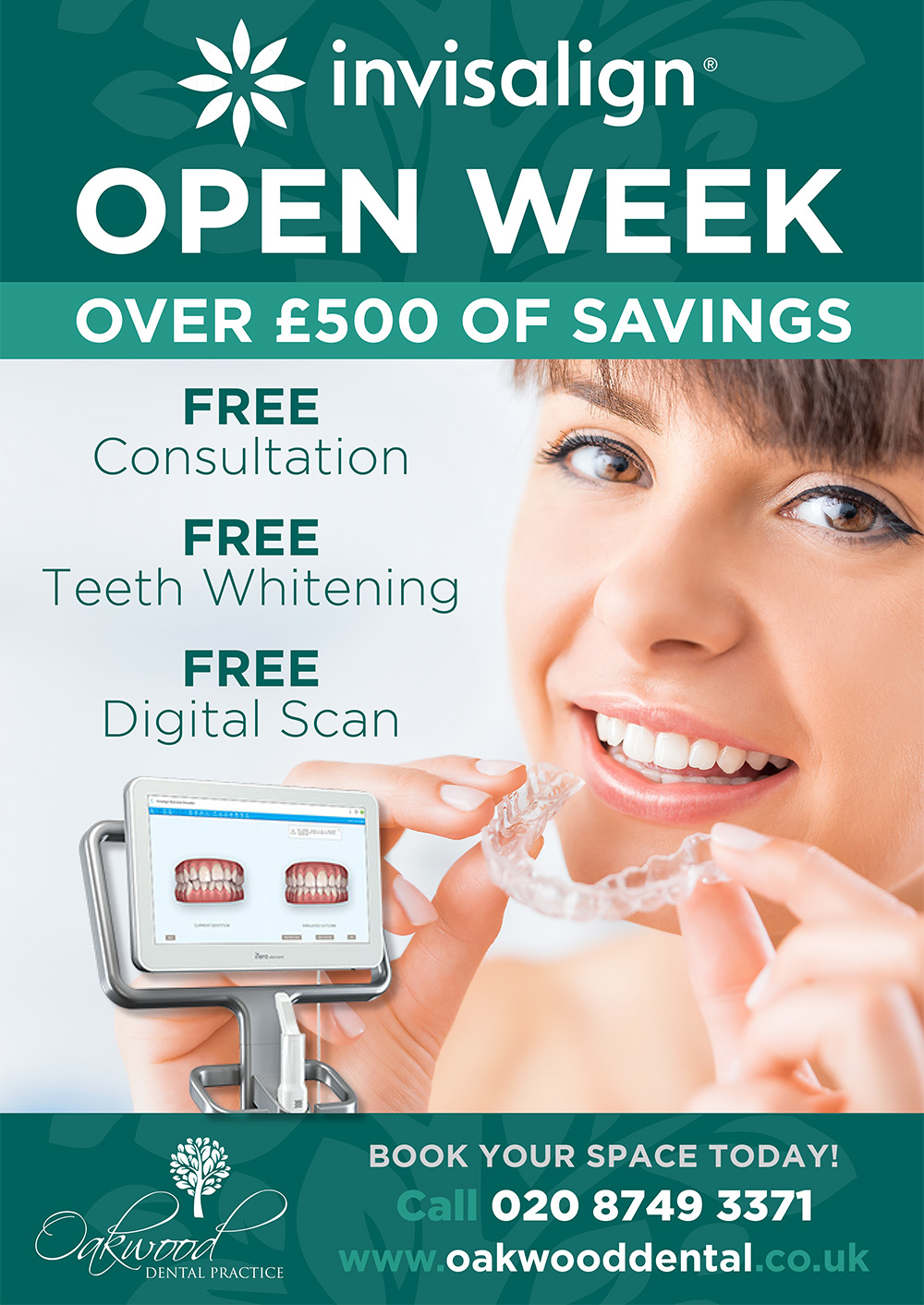 29TH NOVEMBER-3RD OCTOBER 2021
OPEN EVENING – TUESDAY 30TH NOVEMBER 2021 5-9PM
CALL 020 8749 3371 TO BOOK YOUR PLACE TODAY*LIMITED SPACES AVAILABLE*
INVISALIGN PRICE LIST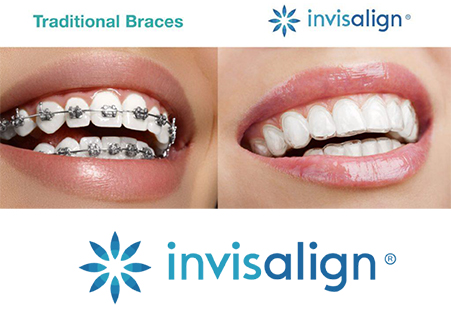 | | |
| --- | --- |
| One Arch (Upper or Lower) | from £2800* + FREE whitening |
| Two Arches (Upper and Lower | from £3000* + FREE whitening |
| Vivera Premium Retainers (Set of 3) | £500 |
*0% FINANCE OVER 12 MONTHS AVAILABLE
Please speak to reception for further information and BOOK your smile consultation today with one of our experienced Invisalign dentists
NHS Dental Charges
Dentistry is one of the few NHS services where you have to pay a contribution towards the cost of your care. The
following information explains what you may have to pay for your NHS dental treatment.
Emergency dental fees – £23.80
This covers emergency care in a primary care NHS dental practice such as pain relief or a temporary filling.
Band 1 course of treatment – £23.80
This covers an examination, diagnosis (including X-rays), advice on how to prevent future problems, a scale and
polish if clinically needed, and preventative care such as the application of fluoride varnish or fissure sealant if
appropriate.
Band 2 course of treatment – £65.20
This covers everything listed in Band 1 above, plus any further treatment such as fillings, root canal work or
removal of teeth but not more complex items covered by Band 3.
Band 3 course of treatment – £282.80
This covers everything listed in Bands 1 and 2 above, plus crowns, dentures, bridges and other laboratory work.
Upon clinical examination all patients will be issued with a written treatment plan.
Private Fees
Examination
New patient clinical examination (includes 2 x-rays, diagnoses, written treatment report)
£65.00
Emergency dental appointment (same-day)
£49.00
Routine Clinical Examination
from £35.00
Small x-ray (each)
£7.50
Hygiene
Hygiene Scale & Polish
£65.00

Air Flow stain removal with hygiene
£130.00
Teeth whitening
Consultation:
FREE
Boutique Home whitening:
£350.00
Enlighten home and in-surgery:
£600.00
Fillings (Composite white fillings:)
Small:
from £75.00
Medium:
from £95.00
Large:
from £125.00
Amalgam silver filling:
from £55.00
Inlays
Composite inlay:
£385.00
Emax inlay:
£550.00
Root canal treatment
Incisors:
from £195.00
Premolars:
from £295.00
Molars:
from £395.00
Crowns
Porcelain-bonded to metal:
from £550.00
All ceramic Emax aesthetic crown:
from £650.00
Post and core reinforcement:
from £150.00
Veneers
Porcelain:
£385.00
Emax:
from £550.00
Bridges
Porcelain bonded Per unit:
from £425.00
All porcelain/Zirconia per unit:
from £550.00
Extractions
Simple:
from £95.00
Complex:
from £150.00
Surgical:
from £300.00
Dentures
Partial Acrylic Denture:
from £385.00 each
Partial Flexi Acrylic Denture:
from £425.00 each
Full Acrylic Denture:
from £750.00
Cobalt chrome (lightweight, durable) denture:
£995.00
Appliances
Anti-snoring device
£400.00
Sleep clenching Inhibitor splint (for jaw pain)
£350.00
Nightguard:
£150.00
Sportsguard:
£150.00
Orthodontic retainer:
£150.00
Dental Implants
Dental Implants (inc. assessment and radiographs) with high quality porcelain crown:
from £2000.00
Orthodontic Treatment
Invisalign Go (clear braces):
from £3000.00
Invisalign Full
from £4000.00
Botox
1 area
£200.00
2 areas
£250.00
3 areas
£300.00
Fillers
Fillers
from £375.00
Payment Options
Payments can be made in cash, by debit or credit care or using our Finance Plan –please ask for more details if you
are interested in spreading the cost of treatment.