Meet The Team
Dentists :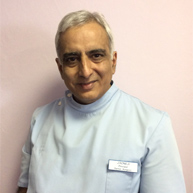 Dr Jayesh L Soneji BDS MFGDP (UK)

Principal Dental Surgeon
GDC No: 59039

Qualified in 1984 from University of Dundee, Dr Jayesh Soneji has established himself as a well-experienced dentist of 30 years in all aspects of dental health care.

He is able to provide treatment for patients that require advanced dental care with his special interests being in cosmetic dentistry, placing dental implants and managing complex restorative dental cases. His professional and dedicated approach to dentistry no doubt ensures all his patients' needs are met to a high standard.

Dr Jayesh Soneji is highly recommended by his patients who have been exceptionally happy with his dental care and result of treatment.

He is also certified to provide clear brace orthodontic treatment, Invisalign, to straighten teeth for a beautiful smile.

He welcomes all patients for free implant and cosmetic consultations at their convenience.

Outside dentistry, Dr Soneji enjoys reading, keeping fit and spending time with his family. His professional and dedicated approach to dentistry no doubt ensures all his patients' needs are met to a high standard.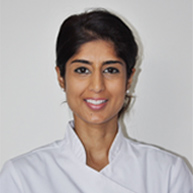 Dr Jaima Soneji BDS MJDF RCS (Eng)

Associate Dental Surgeon
GDC No: 211283

Having qualified from King's College London in 2011, Jaima has joined her father at Oakwood Dental Practice in 2012 and continued to gain experience and enhance her dental skills to deliver a comprehensive standard of dental care to all her patients.

Her gentle, friendly and calm approach to patient care has helped many nervous patients overcome their dental fears.

In 2012 Jaima passed and acquired further post graduate qualification; MJDF RCS from the Royal College of Surgeons in England. She also holds the secretarial position for the British Dental Association in the Ealing, Acton & Chiswick region for organising post-graduate lectures for local dentists. Jaima has achieved a certificate in Advanced Aesthetics and Restorative Dentistry in March 2016 and Advanced Endodontics (root canal treatment) skills course, to help benefit her patients in achieving a good functional dentition and natural-looking smile.

With special interests in Invisalign (clear braces), teeth whitening and Cosmetic composite fillings and bonding, Jaima has improved the smiles of many happy patients and hopes to continue to do so.

Outside dentistry, Jaima enjoys travelling, spending time with her family and friends and practising yoga.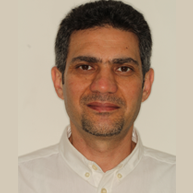 Dr Nizar Hamodeh DDS (Lond); MSc; MFDS RCS (Eng)

Oral Surgeon
GDC No: 83100

Dr Hamoudeh is our visiting oral surgeon who specialises in complex and surgical extractions, including wisdom teeth and buried roots removal

He divides his time between general practice and the Oral & Maxillofacial Surgery Dept at Northwick Park and Central Middlesex Hospitals.

His calm and collective manner along with his technical and clinical expertise make him highly credited by our patients.

Dr Hamoudeh accepts oral surgery referrals at Oakwood Dental Practice.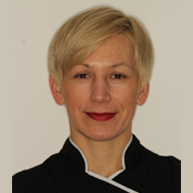 Bozena Zbrzyzna

Dental Hygienist
GDC No: 118603

Bozena is a very enthusiastic Dental Hygienist.

She began her career as a Dental nurse in 2005 in London.

She always has been interested in the general Oral Hygiene. After completing various courses relevant to the field including Oral Health Education, Radiography, orthodontic nursing, and fluoride application

Pursuing this carrier with a strong love and passion has helped to develop her knowledge about Oral Hygiene and become a Dental Hygienist. Her kind and gentle approach is favoured amongst our patients.

Outside Dentistry, Bozena is a proud mum to two children. She loves to bake cakes and travel. She also enjoys keeping fit through jogging, swimming and kayaking.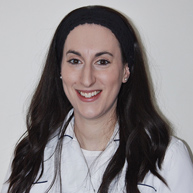 Dr Jacqui Freedman BDS

Associate Dental Surgeon
GDC No: 191361

Jacqui qualified from the University of Liverpool in 2010 and has worked in general practice since. She really enjoys using her artistic abilities in order to help patients improve the appearance of their smile so that they feel confident about it. She particularly enjoys working with children and tries to ensure the best preventative practices are developed from an early age.

Outside of dentistry Jacqui enjoys spending time with her family and friends and also the occasional shopping trip!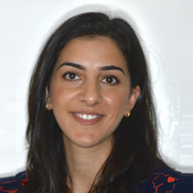 Dr Marina Daoud BDS

Facial Aesthetics
GDC No: 251528

Dr Marina Daoud qualified as a dentist from King's College London. She completed her foundation training in Sunningdale, Ascot. During this time she undertook a comprehensive training course in the administration of dermal fillers and anti-wrinkle injections.

Marina loves how such minimally invasive and virtually pain free treatments can truly help give patients back their confidence. She always prides herself on providing the most natural results and simply enhancing a patient's own features. Marina provides in depth consultations, taking the time to really listen to what your concerns are and explaining the science behind what she does so that as a team; clinician and patient, a suitable treatment plan is drawn up and meticulously executed. Above all Marina insists that her practice must be safe, effective and ethical at all times.

In her spare time Marina enjoys spending time with her family, gardening and cooking.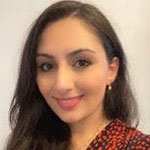 Dr Tara Ameen

BSc, BDS, MJDF


Through her career Dr Tara Ameen has focused on providing her patients the highest quality of care through the latest and evidence-based advances in dental technology and techniques.

Tara's passion is in welcoming patients and making them feel comfortable while providing minimally invasive dentistry to create beautiful smiles.

During the initial visit, Dr Tara Ameen will carry out a comprehensive oral assessment, before presenting all her findings in order to empower the patient through the treatment planning stage. Every treatment plan is bespoke and tailored to each patient's needs, finance, time frame or ideal outcomes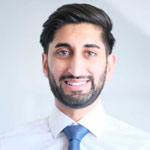 Dr Taijas Patel BDS

Associate Dental Surgeon
GDC No: 271116

Taijas qualified from the University of Birmingham School of Dentistry in 2017. He has completed his vocational training in Swansea, Wales where he has received multiple recommendations for his friendly and professional manner and treatment of dentally phobic patients. He is a passionate dentist that has since been working in general practice and enjoys providing dental care in a welcoming and calming environment.

Taijas prides himself in being a committed and motivated practitioner, constantly striving for clinical excellence. He is adamant about providing empathetic and patient-centred care and firmly believes that good manners, being honest and building strong relationships lead to excellent patient experiences. He has an interest in preventative dentistry, oral surgery and restorative dentistry including white composite fillings and providing aesthetic crowns.

Taijas is an athletic individual, playing a wide range of sports including football, mixed martial arts and rock climbing. He is positive, outgoing and enjoys socialising, whilst to unwind, he meditates.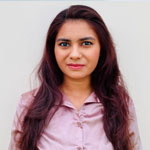 Dr Priya Bilakia

Associate Dental SurgeonGDC No: 272392

Priya has gained vast experience during her time as a general dentist which she has positively used to rehabilitate the dental health of a wide range of children and adults with her prime focus being on the prevention of dental disease which in turn gives her patients the information and confidence to make positive choices for their own well being long term.

From being a VTE in Milton Keynes, she built a large bank of knowledge by going on multiple dental courses and seminars, notably Barts and London oral surgery course, intensive Endodontics course. Priya has recently shifted her focus on more cosmetic and aesthetic dentistry, she has enhanced her skills by attending renowned courses such as Invisalign and mini smile makeover.

She enjoys spending quality time with my family and friends. Priya's hobbies include travelling, yoga, cooking and she has recently taken up painting in her free time.
Support Staff :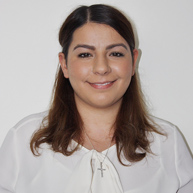 Vivienne Moncrief

Practice Manager and Treatment Co-ordinator


With almost 10 years of dental reception experience, Vivienne is knowledgeable and always happy to answer many of your most common dental questions and concerns. She is very efficient in her role and guaranteed to welcome all our patients warmly in a professional manner. Vivienne is fluent in English and Arabic.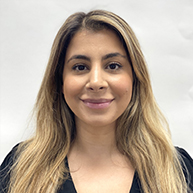 Fatin Hasado

Dental Receptionist and Marketing Lead


Fatin joined the practice in 2018 and has experience in the dental field for almost 12 years.
She enjoys helping patients to understand the importance of visiting a dentist. As marketing lead, she ensures all patients are made aware of the different treatments to improve their smile and confidence. She will ensure you have positive experience here at Oakwood Dental.

In her spare time, Fatin is a professional make-up artist, enjoys reading and listening to music.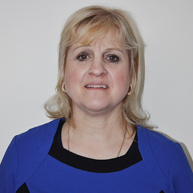 Rita Morland

Dental Nurse
GDC No: 155462

Rita has been an invaluable member of our dental team for almost 15 years and has been nursing for over 35 years. She enjoys all aspects of nursing, especially surgical procedures. Her friendly nature and wealth of experience in dental nursing always ensures smooth and punctual running of appointments throughout the day.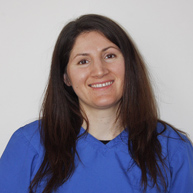 Cezarina Palancuic

Dental Nurse
GDC No: 249627

Cezarina, known as Chez, joined Oakwood Dental Practice in 2014 and has developed good skills in nursing for cosmetic and dental implant procedures. Chez enjoys meeting new people, is very friendly and speaks both English and Romanian. In her spare time, Chez enjoys cooking and travelling.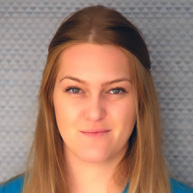 Tina Dimitrieva

Dental Nurse


Tina began her dental career in 2012. She greatly enjoys her work within a professional healthcare team and building a rappor with all the patients. She is a key member is helping patients achieve their desirable smile. Tina is well liked by patients bringing confidence and reassurance to them. She also speaks 6 languages including Macedonian, Spanish, Bulgarian and Serbian.
In her spare time she likes to spend time with her family and is a big book lover.
All our dentists and dental nurses undergo Continued Professional Development (CPD) every year in line with the General Dental Council's Standard for Dental Professionals.